HUBUNGAN KADAR HEMOGLOBIN IBU HAMIL DENGAN BERAT BAYI LAHIR
Keywords:
newborn weight, hemoglobin level, pregnancy
Abstract
Weight is an indicator of a newborn baby. Lower and excess newborn weight has higher risk of getting problems. The cause is nutritional problems; one of them is nutritional experienced by pregnant women with the lower hemoglobin level in the blood. The research was conducted at Independence Midwifery Practice of Dr. Putu Mastiningsih, S.ST., M.Biomed in Blahkiuh, Abiansemal, Badung, Bali. This research was descriptive analytical research with cross sectional design to investigate the correlation between maternal hemoglobin level and newborn weight. The subject of this research was maternal mother who did regular examination until having labor in 2019. The collected data were maternal hemoglobin level and newborn weight. The result of this research showed the characteristics of the respondents based on age, education, and occupation in 2019 was 97 respondents (78.9%) were in the age of 20 – 35 years old, 56 respondents (45.4.%) had middle-level of education, and 78 respondents (63.4%) were working. The bivariate analysis showed that there was a correlation between hemoglobin level and newborn weight by using Chi-square test and obtained p (0.000) < ? (0.05).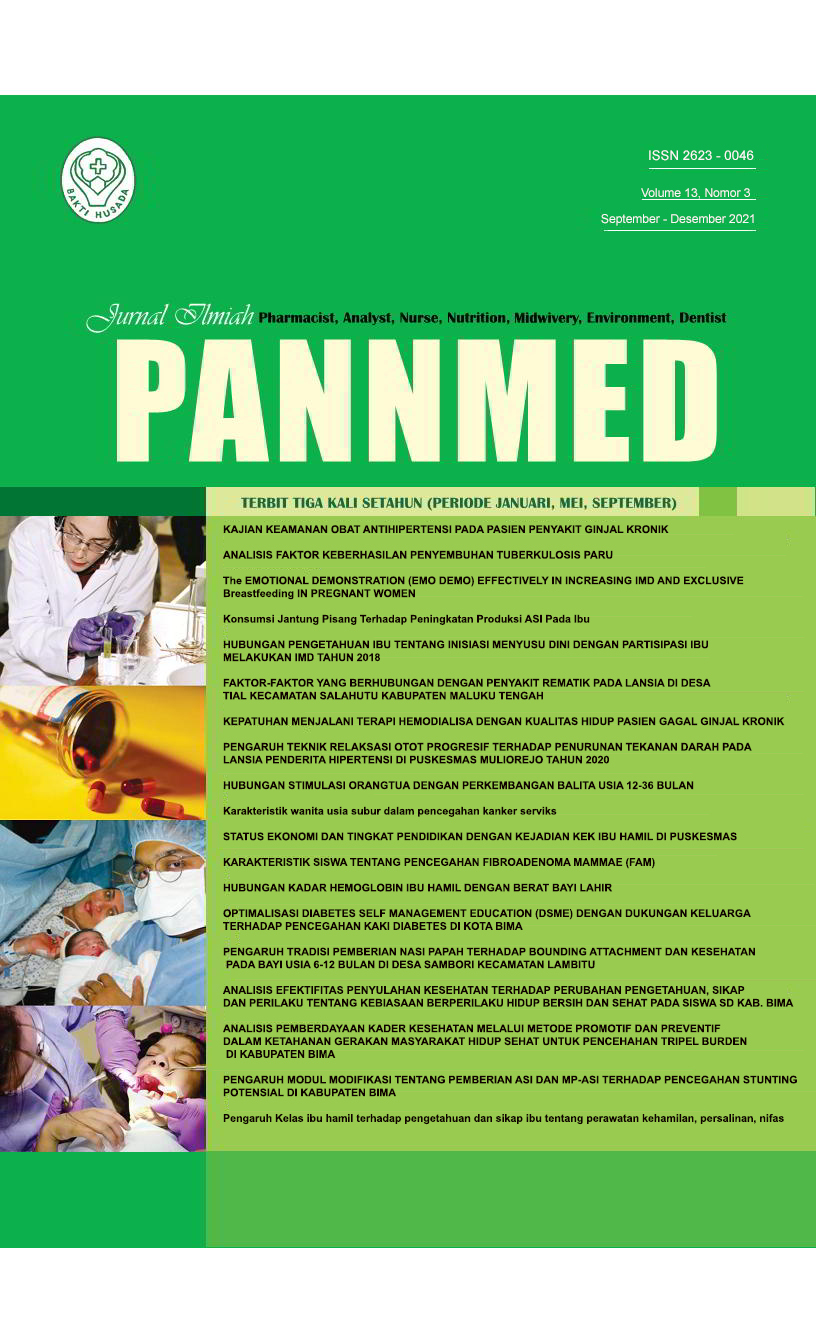 Downloads