SYSTEMATIC REVIEW HUBUNGAN POLA MAKAN DENGAN KEJADIAN HIPERTENSI PADA LANSIA
Keywords:
Dietary Habits, Hypertension Incidence, Elderly
Abstract
Introduction: One of the risk factors for hypertension is the wrong dietary habits. The habit of consuming fast food, foods that contain preservatives, sodium and high fat foods are examples of wrong dietary habits. Objective: To conduct a systematic review of the relationship of dietary habits with the incidence of hypertension in the elderly based on a study of the last 5 years. Design: Systematic Review. Sources of comprehensive electronic data searches were conducted on Pubmed, Google Schoolar, Garuda Portal and Mendeley. Review Method: The keywords used in this study are "dietary habit" AND "incidence of hypertenysion" AND "elderly". The inclusion criteria used in this study are: (1) the population is elderly with hypertension, (2) not research articles with intervention, (3) articles published in 2016-2021, (4) open access free full text, (5) International reputation such as: Scimago and indexed Nationally such as: Garuda and Sinta and (6) articles in Indonesian and English. Results: The number of 9 journals reviewed by researchers showed that most diets cause hypertension in the elderly, such as diets with high sodium intake, intake of fatty foods and consumption of fermented foods or drinks. Conclusion: there is a relationship between dietary habits and the incidence of hypertension in the elderly based on empirical studies of the last five years. Suggestion: the results of this study are expected to be used as information material about a good diet for the elderly so that the incidence of hypertension can be prevented.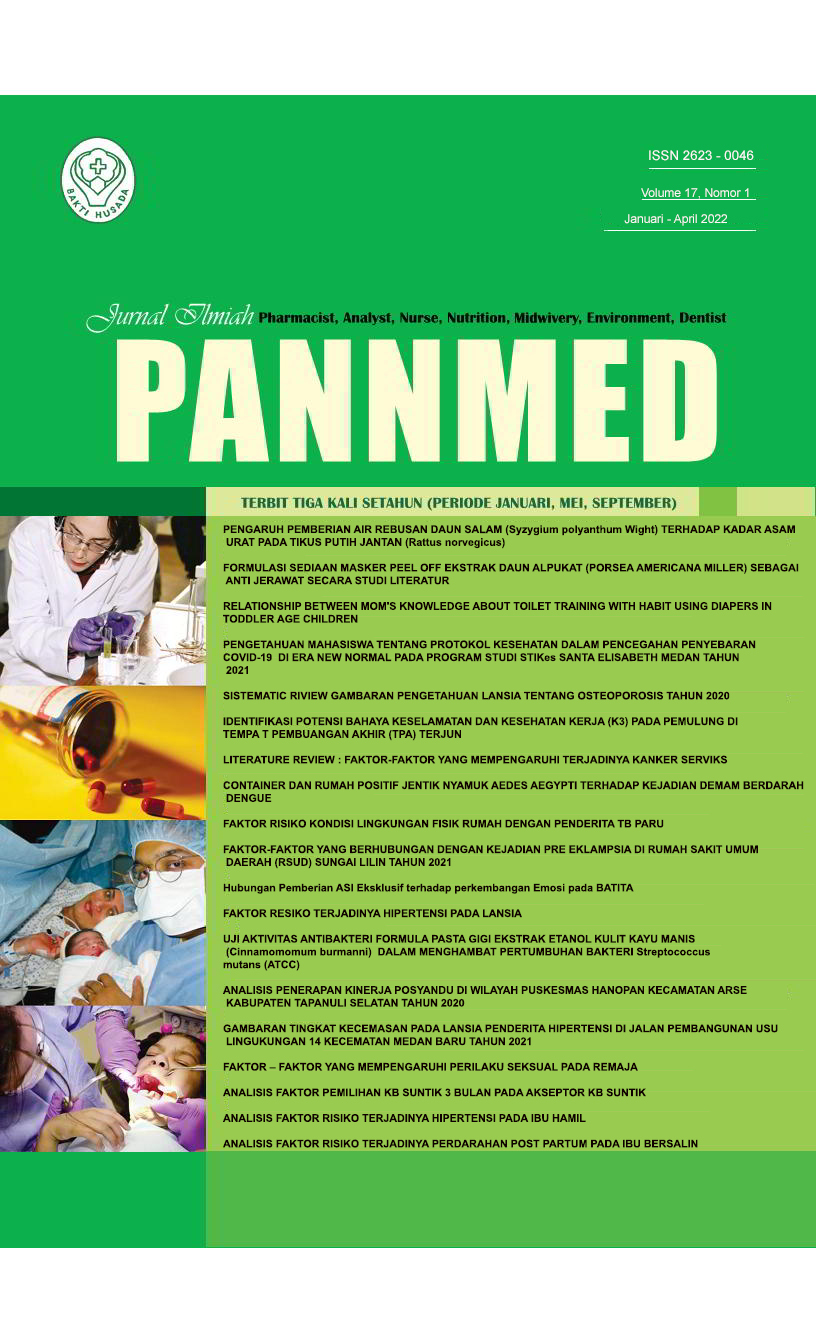 Downloads
Section
Original Research