GAMBARAN PENGETAHUAN TENTANG CARA MENJAGA KEBERSIHAN GIGI DAN MULUT ANAK UMUR 10-12 TAHUN DI LINGKUNGAN IV-V KAMPUNG ISLAM KECAMATAN TUMINTING
Keywords:
tooth brushing frequency, index debris
Abstract
Dental and oral health is very important to always be maintained, one way to prevent dental and oral health problems can be done by brushing teeth. A good frequency and time of brushing teeth is 3 times a day in the morning after breakfast, in the afternoon after lunch and at night before going to bed. The purpose of this study was to determine the effect of tooth brushing frequency on the debris index in fifth grade students at SD Kartika XXI-4, Paal Dua District, Manado City. This type of research is analytic with a cross sectional study approach using the total sampling method. The frequency of brushing teeth was measured using a check-list sheet to find out how many times the respondent brushed his teeth in a day, and the debris index was examined using the debris index examination format. The research results obtained were then processed using the analysis of the Kendall's tau correlations test. The results of the analysis using the kendall's tau correlation test obtained a value of -0.798 with a strong correlation strength with a p value of 0.000 smaller than the value of = 0.05 so that there is a significant correlation value between the variable frequency of brushing teeth and the debris index variable with a negative correlation direction (- ) which means that the greater the frequency of brushing the teeth, the smaller the value of the debris index. So it can be concluded that there is an effect of tooth brushing frequency on the debris index.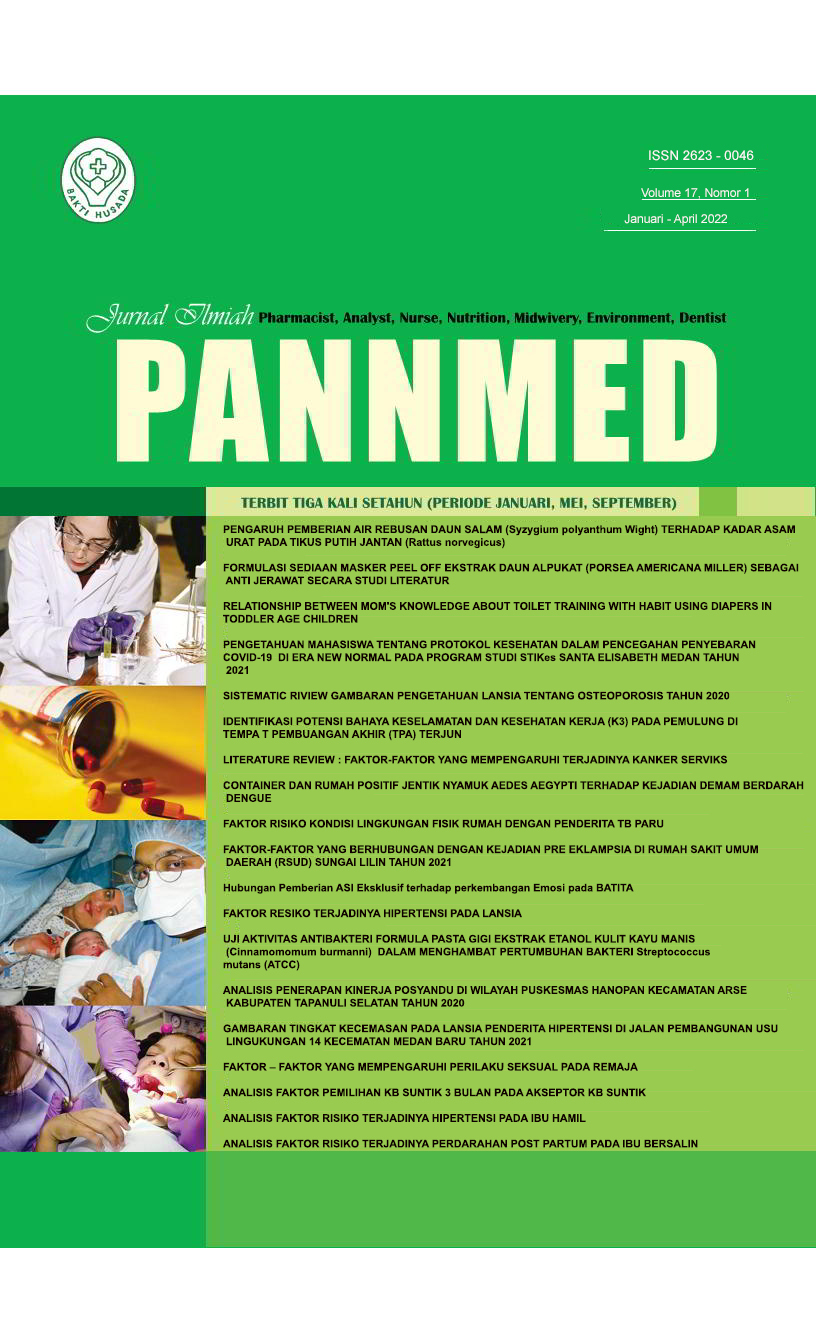 Downloads
Section
Original Research