NIKOTIN DAN ASAM FOLAT PADA KANKER SERVIKS
Abstract
Cervical cancer is a malignant tumor that grows in the servix is the lowest part of the uterus attached to the top of the vagina and usually appears in women aged 35-55 years. Causative factors of servical cancer is human pappiloma virus and a risk factor for cervical cancer is smoking and folic acid deficiency. Indonesia is one country that has a high smoking habit (4,8%). Cervical cancer death rate from cancer foundation Indonesia, each year approximately 500.000 women diagnosed with cervical cancer and over 250.000 women die from cervical cancer.
Research design is cross sectional analytic approach to determine the correlation with the nicotine levels of folic acid in the mother cervical cancer. With the sample of 52 and the sampling technique by means concecutive sampling. Kolmogorov smirnov test for normality using the analysis conducted univariat and bivariat.
The result showed a significant correlation strong between nicotine levels with folic acid in the mother cervical cancer with the direction of positif correlation (P<0,001). Average levels of nicotine in the mother cervical cancer was higher (20,7 ng.ml) and mean levels of folic acid in cervical cancer is low (5,7 ng.ml).
Secondhand smoke is a potential in the development of cervical cancer, for it is recommended to women to keep cigarette smoke.
Keyword : Nicotine, Passive Smoker, Cervix Cancer
References
Aminati Dini. (2013). Apa Itu Kanker Leher Rahim Dalam Buku Cara Bijak Menghadapi dan Mencegah Kanker Serviks. Yogyakarta : Briliant Books. Hal 25-26.
Ahmad Nabyluro'y R. (2012). Tahapan Kanker dalam Buku Cara Mudah Mencegah dan Mengobati Kanker dengan Ramuan Tradisional dan Alami. Jakarta : Aulia Publishing. Hal 9-29.
Andrews Gilly. (2009). Faktor Resiko Kanker Serviks dalam Buku Ajar Kesehatan Reproduksi Wanita diterjemahkan oleh Egi Komara Yudha, Sari Kurnianingsih, Wilda Eka Handayani dan Nani, Edisi 2, Jakarta, EGC, Hal 370-371.
Barasi EM. (2009). At a Glance Ilmu Gizi. Jakarta : Erlangga. Hal 53-60.
Badan POM RI. (2009). Manfaat Suplementasi Folat. Vol. 10 No. 2. Hal 1-12.
Dahlan Muhammad S. (2011). Statistik Untuk Kedokteran dan Kesehatan. Jakarta : Salemba Medika. Hal 167-175.
McCann Margaret F, Debra EI, Lesli AW, Barbara SH, Janet LM, Caryn M.A. (1992). Nicotine and Cotinine In The Cervical Mucus Of Smokers, Passive Smokers and Non Smokers. Vol 1. Cancer Epidemiologi Biomarkers and Prevention, Hal 125-129.
Murray KR, Granner KD, Mayes AP dan Rodwell WV. (2003). Biokimia Harper, Edisi 25, Jakarta : EGC, Hal 608-609, 750-773.
Oeminati Ratih, Ekowati Rahajeng, Antonius Yudi K, (2011). Prevalensi Tumor dan Beberapa Faktor Yang Mempengaruhinya di Indonesia, Badan Penelitian dan Pengembangan Kesehatan. Hal 190-192.
Mcphee Stephen J and Papadakis Maxine A. (2008). Disease Prevention and Health Promotion, Current Medical Diagnosis and Treatment, 47th Edition, New York. Hal 1-16.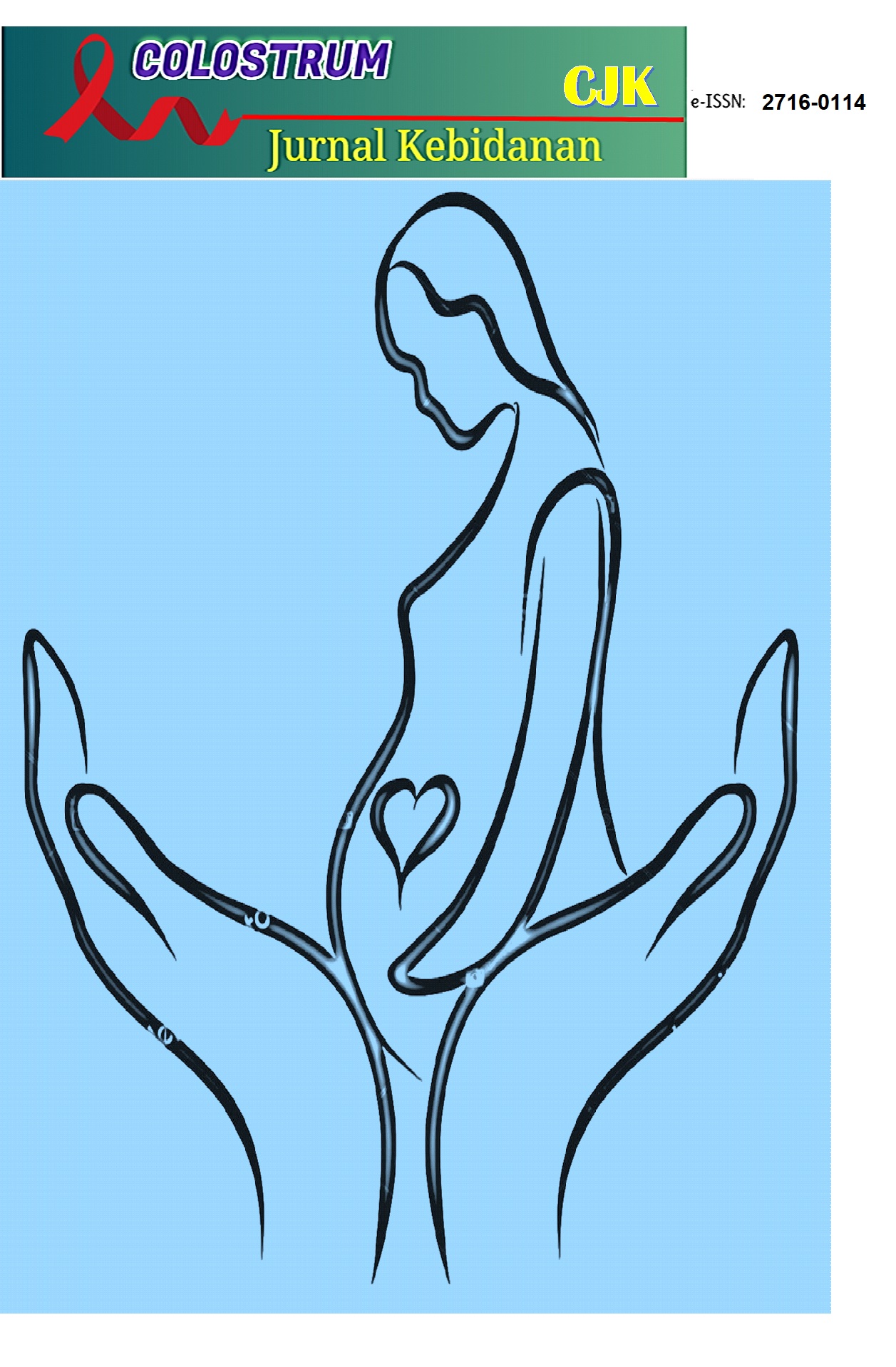 Downloads
Section
Original research