WARM COMPRESS ACTION TO REDUCE PAINFUL OF MENSTRUATION OR DYSMENORRHEA AT SMP N 1 DESA BARU AREA PANCUR BATU DISTRICT DELI SERDANG REGENCY
Keywords:
Warm Compress Action
Abstract
Painful of menstruation or Dysmenorrhea is the imbalance of progesterone in the blood and it can cause pain, psychological factors also contributed of dysmenorrhea in some women. There were 90% women had dysmenorrhea problem. This problem is at least disturbing 50% women in reproductive age and 60-85% girls in teen age, which made many absences at school or office. According Sulastri research shows that dysmenorrhea had effectted for daily activities and it was caused absences more than 3 days at school. Poureslami research (2001) in Sulastri research (2006) shows that almost 10 % teens had "absence rate? during one till three days a month or discapable teens to doing daily activities because of high pain. Many female students who had dysmenorrhea, experienced decrease of concentration in class and many female students had absences because of dysmenorrhea. The nursing techniques to reduce dysmenorrhea with uses a warm compress the abdomen, the abdomen masase, keep body posture being good, exercises or sports,and balanced nutrition. The aim and purpose of this dedication is to help the female students to doing Warm Compresses Action which can reduce painful of menstruation or dysmenorrhea. This research had hold on 5th August 2016 at SMP N 1 Desa Baru Area Pancur Batu District Deli Serdang regency. The objects of this research are the female students SMP N 1 on 8 and 9 grade as many as 40 students and using demonstration method. After the demonstration of Warm compresses Action, all of the students were able to doing a warm compress to reduce painful of menstruation or dysmenorrhea.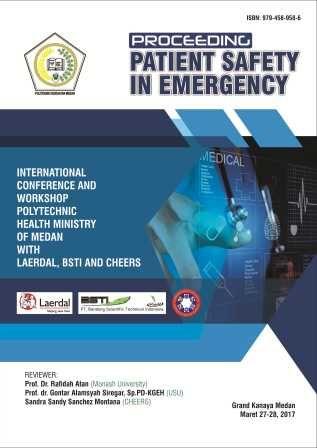 Downloads