FACTORS CAUSE NEONATAL ASPHYXIA OCCURRENCE OF NEONATAL ASPHYXIA IN THE PERINATOLOGY OF DR.PIRNGADI GENERAL HOSPITAL MEDAN 2014
Keywords:
Causes, asphyxia Neonatorum
Abstract
Neonatal asphyxia is a condition in which a baby can not breathe spontaneously and regularly soon
after birth so can cause infant growth is not optimal due to lack of oxygen from the mother to the fetus
that can cause the baby hypoxia. The occurrence of asphyxia due to several factors such as maternal
age, gestational age, parity, birth weight, type of delivery and prolonged labor.
This is a descriptive study that aims to describe the causes of neonatal asphyxia in newborns in
Perinatology space Hospital Dr. Pirngadi MedanTahun 2014. This study was a survey, and the
population in this study were all women who give birth to babies with neonatal asphyxia, amounting
to 90 people.
The result showed that majority of respondents (80%) age <20 years, 41.3% of respondents preterm
gestational age (28-36 weeks), 47.4% of respondents grandemultipara (number of children> 5), 51.1%
of respondents having a baby with normal birth weight, 57.1% of respondents do not normal
childbirth and 59.3% of respondents who gave birth to a baby with neonatal asphyxia experienced
prolonged labor.
Mother suggested to give more attention to health both before and after childbirth and health workers
also to improve their knowledge and skills in performing the management of asphyxia by means
ranging from aspects promotive, curative, rehabilitative so that mortality and morbidity in infants
decreased.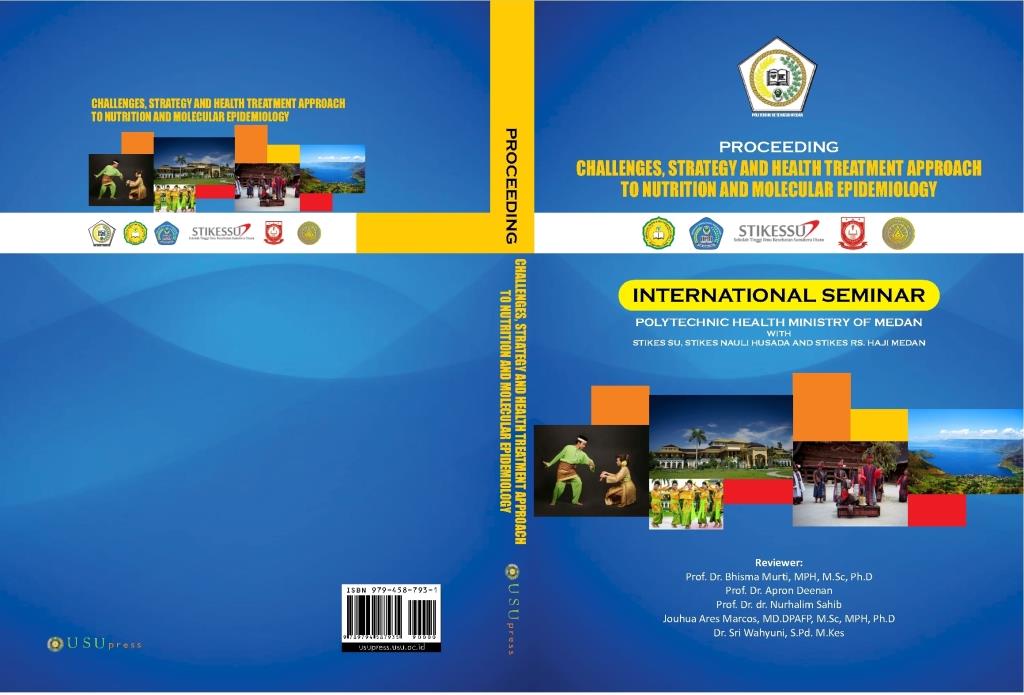 Downloads