FACTORS THAT AFFECT ANXIETY LEVEL OF PULMONARY TB PATIENTS IN RA 3 ROOM OF HAJI ADAM MALIK HOSPITAL
Keywords:
Anxiety, pulmonary TB
Abstract
Background: In addition to attacking the lungs and other organs such as the lymph gland, skin,
intestines, and the lining of the brain, pulmonary TB disease may also rise an anxiety in sufferers from
this disease that can causes the death of about 150 thousand people every year in Indonesia.
Objective: To determine the Factors That Affect Anxiety Level of pulmonary TB patients in RA 3
room of Haji Adam Malik Hospital.
Methodology: This is a descriptive study design and data collection is done by using a questionnaire
with cross sectional approach. The sample used in the study were patients suffering from tuberculosis,
amounting to 37 people with a total sampling technique.
Results: This study found that patients with pulmonary TB aged 46-50 years had a severe anxiety
level were 7 of 13 (35.1%), aged 36-45 years of severe anxiety 6 out of 10 people (27.0%), and age
26-35 years and 50 years respectively have severe anxiety 5 of 7 people (18.9%). By sex found men
experience severe anxiety 12 of 21 (56.8%) and women with severe anxiety level 11 of the 16 people
(43.2%). By level of education was found that the high school level has severe anxiety 8 of 13
(35.1%), severe anxiety Academy with 7 of 11 (29.7%), Junior high school (SMP) and First
Scholar(S1) with severe anxiety respectively 4 out of 5 people ( 13.5%) and 7 (18.9%). Elementary
education is only one person (2.7%) but have high levels of anxiety panic.
Conclusions and Recommendations: Patients with pulmonary TB showed a tendency to have severe
anxiety level in terms of age, gender, and education level. Expected to health workers in order to
provide education on how to reduce anxiety in patients.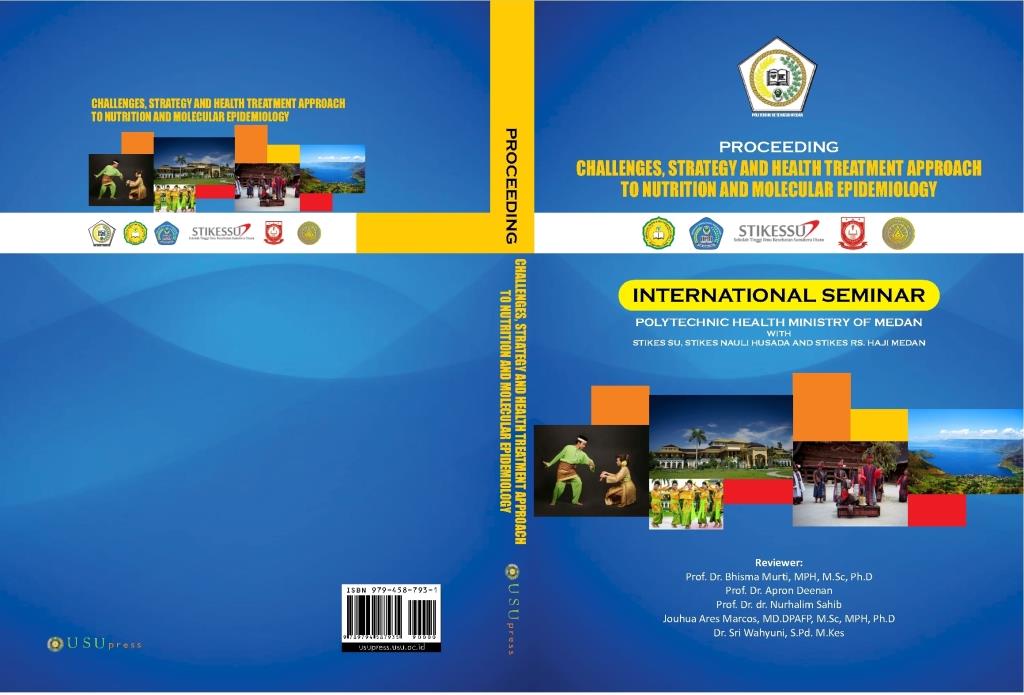 Downloads